Online Enrolment
To complete an online enrolment form please

click here
School Code - 1991
Enter your personal email address
Follow the instructions on this site

Please note ETAP is our school online student management system. Information you record onto this website is safe and security protected for your privacy. Tauranga Primary School is the only organisation that can access this information.
Alternatively, you can download an enrolment form:
Once you have completed the enrolment form, please return it to the Tauranga Primary School office
Cohort Entry Policy
Cohort entry applies to 5 year olds (New Entrant enrolments) only. There are eight starting dates for 5 year olds during the year. Students can start school on a cohort entry date after their fifth birthday.
Please note that it is a legal requirement that a child is enrolled at a school from age 6. Therefore, if not already enrolled, a child can start school on their 6th birthday regardless of a school's cohort entry policy, but must start school no later than their 6th birthday.
Term 1 4th Feb – 16th April Term 2 3rd May – 9th July
Cohort entry date: 4/02/2021 Cohort entry date: 3/05/2021
Cohort entry date:15/03/2021 Cohort entry date: 8/06/2021 (Tuesday)
Term 3 20th July – 25th Sept Term 4 12th Oct - Dec
Cohort entry date: 26/07/2021 Cohort entry date: 18/10/2021
Cohort entry date: 30/08/2021 Cohort entry date: 15/11/2021
Out of Zone Applications
Our school operates an enrolment scheme and, if your residential address is outside our school zone your application will be treated as an out-of zone application.
Once we have received a completed enrolment form you will be placed our waiting list for consideration in the next advertised ballot. We ask that you inform us if you no longer wish to stay on the waiting list (for example if you enrol your child/ren at another school or move away from the area).
Information about the ballot process can be found at the Ministry of Education website link
Should you have any other queries at this stage or wish to make a time to visit our school, please email us at office@tauranga.school.nz or call our Enrolment Officer on 07 578 6222.
Our ballot dates for 2021 are:
Term 1 Friday 30 October 2020
Term 1 Additional ballot if required Friday 5 February 2021
Term 2 Friday 5 March 2021
Term 3 Friday 4 June 2021
Term 4 Friday 27 August 2021
School Zone
Our school operates an enrolment scheme (school zone). This scheme helps to protect our school from overcrowding. If you live within the school zone, then your children are guaranteed a place at TPS. Out-of-zone applications for enrolment are considered through a ballot system, and are subject to available places in suitable classes. To enrol or find out more information please contact the school 07 578 6222 or email our enrolment officer office@tauranga.school.nz
Stationery
A stationery fee is paid annually, this covers all of your child's basic stationery requirements for the entire school year. All stationery is accessed directly in the classroom by the teacher and students. No need to name, organise or cover books, it is all taken care of by the school. Year 3 to 6 students are asked to provide their own small pencil case if possible, but this is not compulsary
The stationery charge is payable through the School Shop or directly at the school office. Please use the following links to access School Shop:
School Shop - registered users
School Shop - new users
The Stationery Fees for 2021 are:
Year 1 - $40.00 new students starting at TPS 2021
(includes whiteboard and bookbag)
Year 1 - $32.00 returning new entrant students from 2020
Year 2 - $35.00 - this includes Room 12 Year 1 and 2 composite class)
Year 3 - $50.00 (new whiteboard)
Year 4 - $45.00
Year 5 - $45.00 (new whiteboard)
Year 6 - $40.00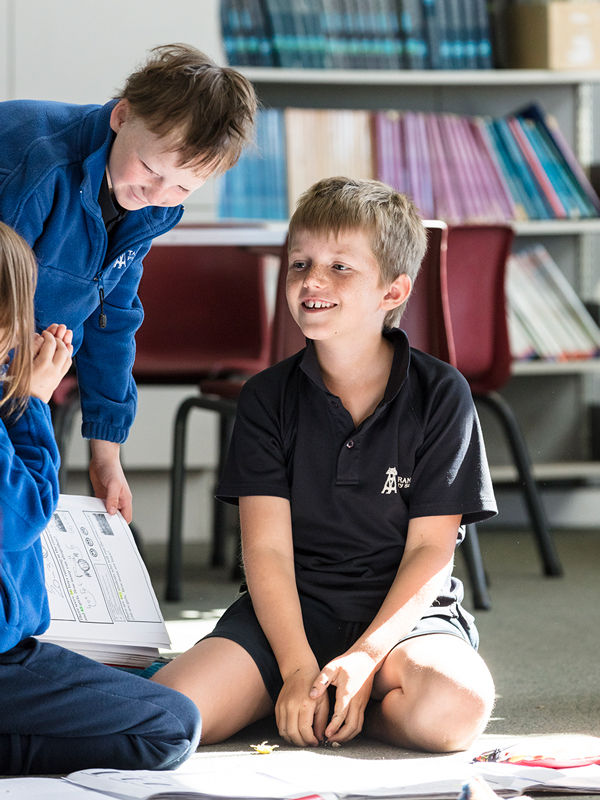 Uniform
Our school uniform can be purchased at the school office. The school is the only supplier of TPS monogrammed uniform items.